About Nakatsugawa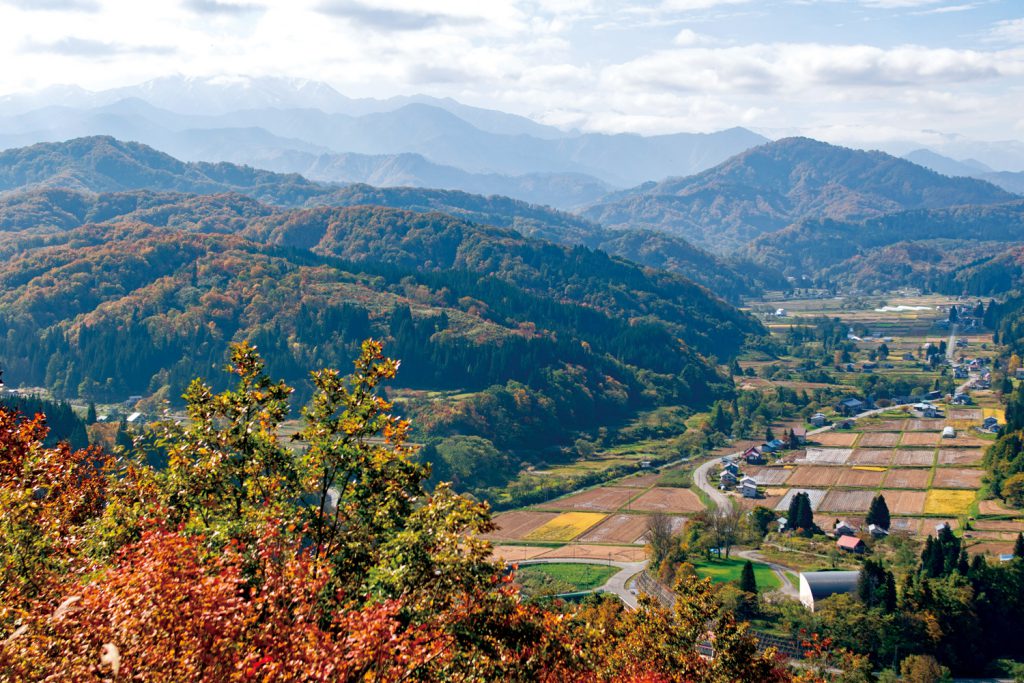 Nakatsugawa is located in the mountain regions of Okitama in Yamagata Prefecture, and is an area that possesses a naturally rich and unique history.
In various areas you can see traces of the seas and volcanoes that existed before the era of mankind, and ever since mankind settled there, it has become an area where the concept of "manufacturing" things thrived using the abundant mineral and plant resources generated by the impact of the volcanoes.
In this website, we will be introducing various geosites that can teach you about the history of Nakatsugawa, where the relationship between man and nature have intertwined over the years.
Nakatsugawa geosight
A geosite is a location that has a particular geological, geographic, cultural or historic significance. Areas with exposed layers where you can see rocks and fossils, historic sites and historic monuments are all examples of geosites.The intense sunlight roasts the earth, then the heavy rainfall washes away the soil, then the rivers flow and volcanoes erupt, then the giant trees grow thick, then animals run through the mountains and people chase after them.
These are the memories of the earth that have continued since ancient times. And here you can find the landscapes that will continue to be talked about, from the past to the present, and into the future.